About Signi Aluminium

Signi Aluminum has provided top-quality aluminum sign blanks for the transportation industry since 2008. We have done this with one goal in mind------customer satisfaction. Our commitment to this market is evident in every aspect of our progress as we continue our Lean Manufacturing journey and strive toward continuous improvement. As times have changed, the dynamics of the transportation market have changed as well. This recent shift encouraged us to analyze our production methods in order to adapt. As a result, Signi Aluminum went from utilizing a conveyor-based to a cell-based fabrication system. This innovative system promotes rapid change-over times, leading to greater efficiency and productivity. Our continuous improvement goal will always be to increase efficiency and shorten lead times, while still producing the best product available in the industry today.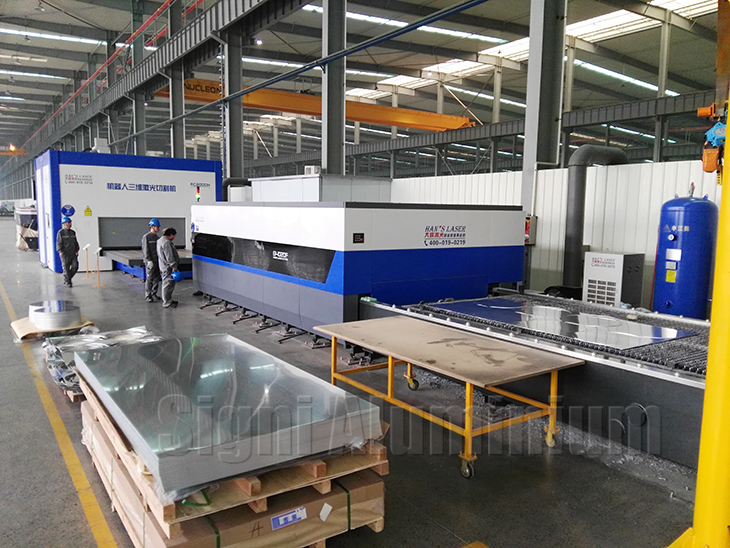 Signi Aluminum is the No. one source for aluminum sign blanks and sheet. All blanks are guaranteed to meet specifications for 1100 H14, 3003 H14, 5754 H34, 5454 H34, 5052 H38, 6061 T6.

Signi Aluminum is proud to offer a complete suite of stock blanks fabricated from different alloy aluminum unless otherwise specified. Dimensions are in mm. Sign blanks are punched with different holes, , besides, street name sign blanks, and street name sign blanks, All stock blanks are quick ship items.

Searching for an irregular sized or shaped blank? No problem. Signi Aluminum can fabricate large size of sheet and blanks, while our thickness range is between 0.48mm and 4.0mm. Our in-house laser broadens our ability to cut blanks to virtually any shape. Whether looking for a stock item or something more custom, contact us and we will be happy to work with you to exceed your expectations.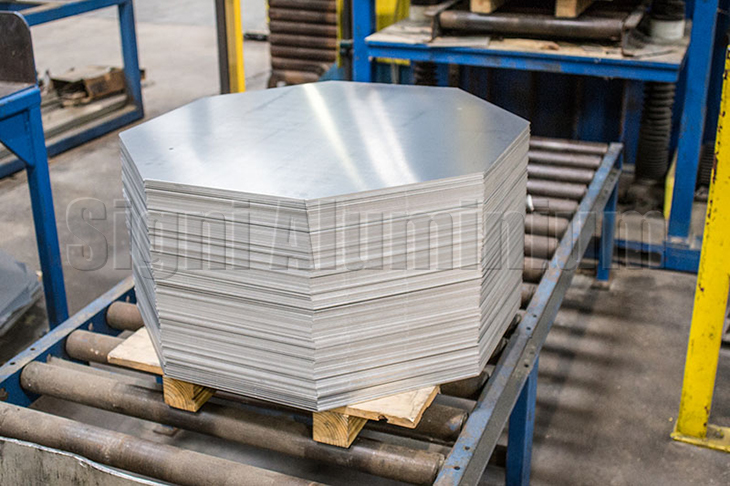 Our aluminum sign blanks could be mill finish, color coated with film protection, so as to make sure clean and smooth bright surface.

We manufacture over two shifts to ensure quick lead times. In-house processing services include:

Cut-to-length and leveled flat
Shearing to size
Washed and conversion coated for a clean and ready-to-use surface
Hole-punching and radius corners
Custom sizes, holes, and corners also available


---