aluminum blanks for signs
The thickness range of aluminum blanks for signs products is 0.2-4mm, and the width range is 800-2400mm. Conventional specifications include 1000*2000, 1250*2500, 1500*3000, 2000*4000, etc. Other specifications can be customized for Kaiping, the width includes 1000, 1200, 1300, 1500, 1600, 1800, 2000, 2200mm, etc. The length can be processed according to customer requirements, and the general length is between 800-8000mm. The thickness is generally 1.0, 1.2, 1.35, 1.5, 1.85, 2.0, 2.35, 2.5, 2.85, 3.0, 4.0mm, etc. The stock is complete, welcome to buy.
Advantages of aluminum blanks for signs: The most commonly used series, the production process is relatively simple, the technology is relatively mature, and the price has a huge advantage over other high-grade alloy aluminum plates. With good elongation and tensile strength, it can fully meet the conventional processing requirements (stamping, stretching) and high formability.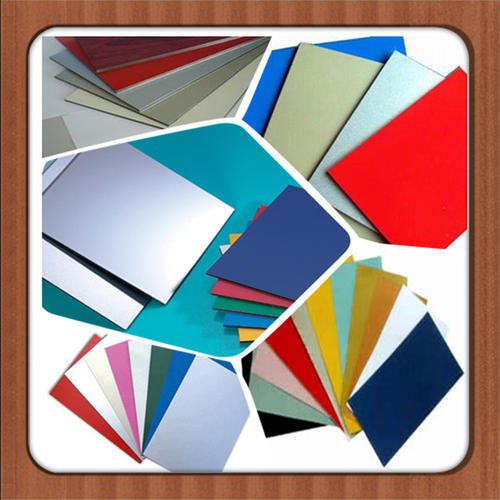 Aluminum blanks for signs
belong to industrial pure aluminum, which has high plasticity, corrosion resistance, electrical conductivity and thermal conductivity, but it has low strength, cannot be strengthened by heat treatment, and has poor machinability; it can be gas welding, hydrogen atom welding and contact welding, and it is not easy to braze. Welding; easy to bear all kinds of pressure processing, drawing and bending.
Aluminum blanks for signs
are commonly used in signboards, billboards, building exterior decoration, bus body, high-rise and factory wall decoration, kitchen sinks, lamp holders, fan blades, electronic parts, chemical equipment, sheet metal processing parts, deep drawing or Spinning concave vessels, welding parts, heat exchangers, clock surfaces and disk surfaces, nameplates, kitchenware, decorations, reflective appliances, etc.