custom cut aluminum sign blanks
Henan Signi Aluminum specializes in
custom cut aluminum sign blanks
, designing customized high-profile signs, brushed aluminum signs, and metal trademark aluminum bars.
Product thickness: The thickness is 1.5mm, 2.0mm, 2.5mm, 3.0mm, 4.0mm and other specifications. The maximum size of
custom cut aluminum sign blanks
can reach 1500x7000mm.
It is made of 1100, 3003, 5052 aluminum plates, which is easy to shape and surface treatment; the surface has fine lines and has a refraction effect. The three-dimensional metal feel is quite strong; the customized aluminum signs are also temperature-resistant, corrosion-resistant, sun-proof, waterproof and anti-oxidation Features: Durable and widely applicable.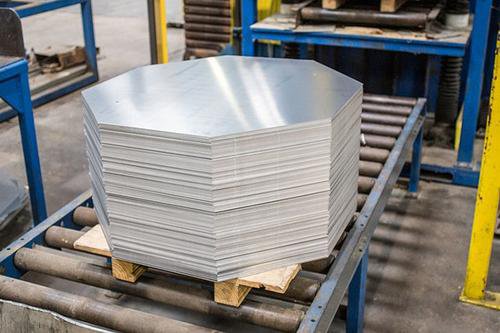 Surface treatment process and color: special surface treatment such as wood grain transfer and marble transfer, as well as fluorocarbon spraying, powder spraying, polyester paint spraying, fluorocarbon pre-rolling coating. The surface coating quality of the aluminum plate is strictly in accordance with customer requirements, and the color can be provided by the company to provide standard color cards for customers to choose.
Henan Signi Aluminum Co., Ltd. specializes in the production of special kinds of
custom cut aluminum sign blanks
. The products are sold at home and abroad, leading the industry with leading technology and innovative products! In order to allow customers and friends to cooperate at ease, welcome to visit the company!